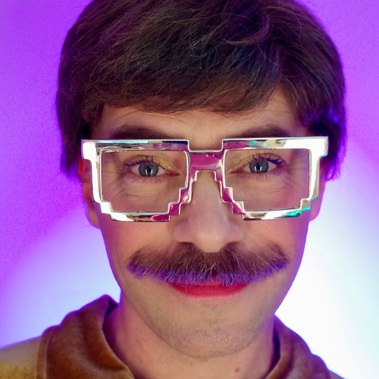 FREQUENTLY ASKED QUESTIONS
General
Where do I buy tickets for a HEIST event? Tickets can bought here.
Where do I watch a HEIST livestream event? HEIST livestream events are streamed right here onto our website. When you purchase a ticket you receive a link to a unique page on our website specifically made for that performance.
Frequencies
I bought a ticket and have a link for Frequencies but it takes me to a page protected by a password. Where do I find the password? You will receive the password for the protected page the morning of the day of the performance.
Can I watch Frequencies on my phone? Yes.
Do I need to buy an app to watch Frequencies? No.
What is the best way to view this livestream performance? You can stream the event from your mobile device, desktop computer or laptop.
What is the best way to listen to this livestream performance? We recommend using headphones or good quality external speaker(s) for this performance. These are not necessary though to have adequate sound. The speakers on your device will be just fine.
Will my camera be on/I be seen during the performance of Frequencies? The performance of Frequencies is a broadcast of a livestream featuring Aaron Collier. The audience members will not be seen nor will they have the option to have their camera on.
Can I watch the performance multiple times? Each livestream of Frequencies is live and is meant to be a unique experience for the people tuned in at that moment. It is an ephemeral online experience for that gathered community. If you really want to experience it again you could purchase a ticket to another showing!
Is this performance child friendly? Yes.
Is the performance actually live or recorded? The performance will be live and will include computer generated effects.
Heist Takeover
Do I need to buy an app to watch a HEIST Takeover? No.
What is the best way to view a livestream Takeover? You can watch the event from your mobile device, desktop computer or laptop. We recommend a device that allows you to see multiple zoom windows at one time.
Do I need to be on camera for a HEIST Takeover? A takeover takes place on Zoom. People are encouraged to share their camera to see who else is at the party, to show off their costumes, to dance, or just to laugh and enjoy the show. But having your camera on is not mandatory! You can choose to have it off the whole time. You can turn it on and off as you like it. Whatever makes you feel comfortable.
Do I need to dress up in a costume? While we encourage people to dress in what makes them sparkle and shine from the inside out you can feel free to wear whatever you want! We just want you to feel good - that could be in a pair of sweatpants, an evening gown or a neon green speedo. You do you.
What is lip sync roulette? This is a party game where participants perform impromptu lip sync numbers to songs that they don't know are going to be played! It's unrehearsed unpredictable magic!
Who plays lip sync roulette? Will I be forced to play lip sync roulette? We curate participants ahead of time to play lip sync roulette but there are usually open slots that happen during the show if people are wanting and willing. No one is ever forced to play lip sync roulette. This is a consensual game that is not run by peer pressure or involuntary sign ups. But if you do want to play, let us know!
Is a Takeover child friendly? We have had families come with their children to our online parties before. Takeovers can contain mature content/sexual content/language but it's all usually full of joy.