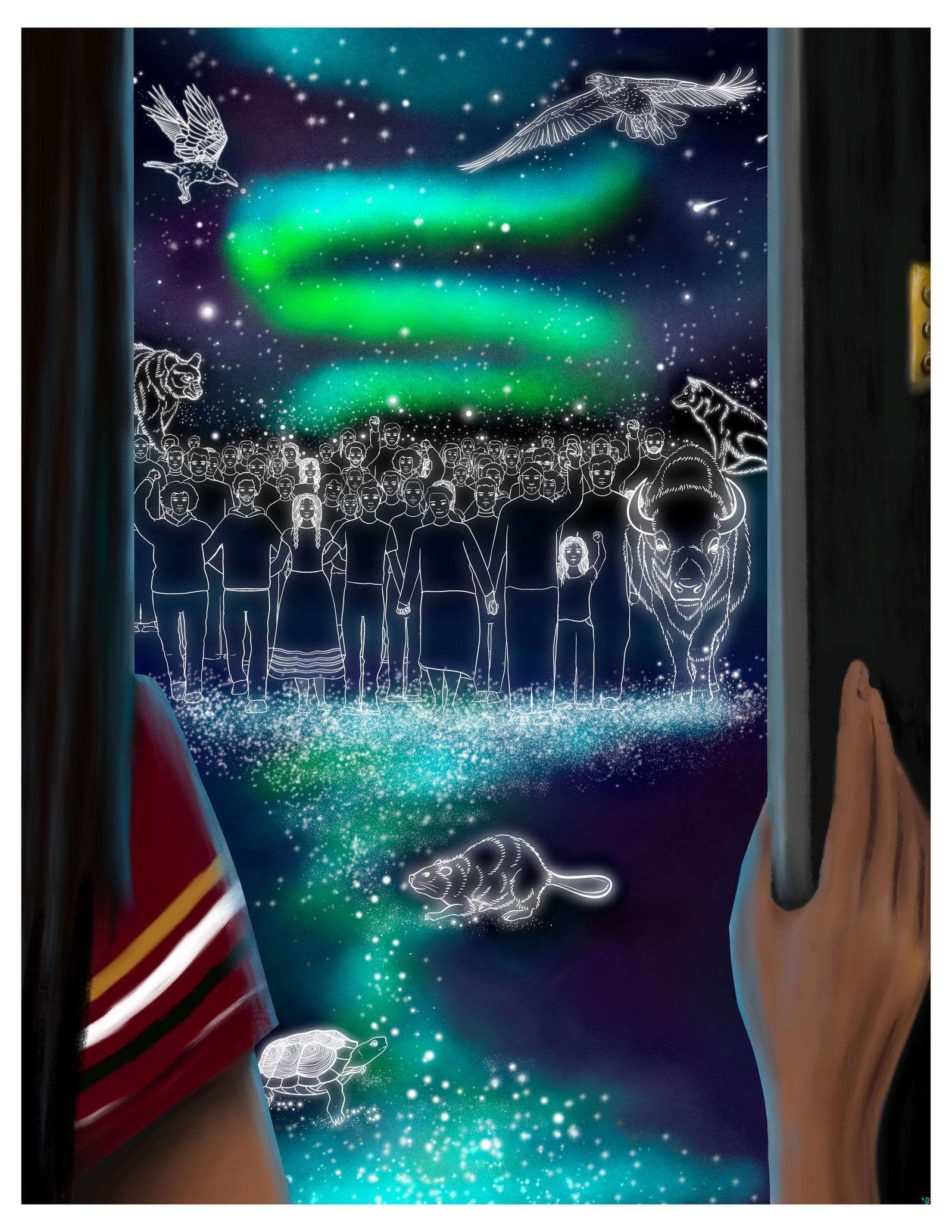 Image by Nik Boisvert (image description: we see the back of a person with long black hair and their right arm coming out of a red sleeve with yellow white and black stripes on it. They stand at an open doorway. In the foreground there is a river of Northern Sky lights with a turtle and a beaver on its banks. In the centre of the northern sky, there is a massive group of people and within the group there is a bear, a wolf and a buffalo. The Northern Lights trails above the crowd in a neon green and beside it is a crow and a large hawk.)

What kind of future do you dream of?
LUCID is a hybrid digital and in-person program aimed at developing, supporting and producing work by 13 queer artists within Nova Scotia with a priority towards QTBIPOC population, ages 18 - 30. Participants will be paid a fee between $2000 and $3000 CAD (funding dependent) and may engage with this experience digitally and/or in-person.
This project is developed in collaboration with, and led by, Vie Jones. Vie is a local Two-Spirit Anishinaabe artist who has framed collective collaboration approaches under Anishinaabeg pedagogical approaches and ontologies, rooted in concepts of the Medicine Wheel and traditional knowledge. Outside of the 13 youth artists, the project will also feature a roster of community guest artists.
Submissions are now open!
APPLICATIONS DUE NOVEMBER 15th
Click here for more details and information on how to submit!