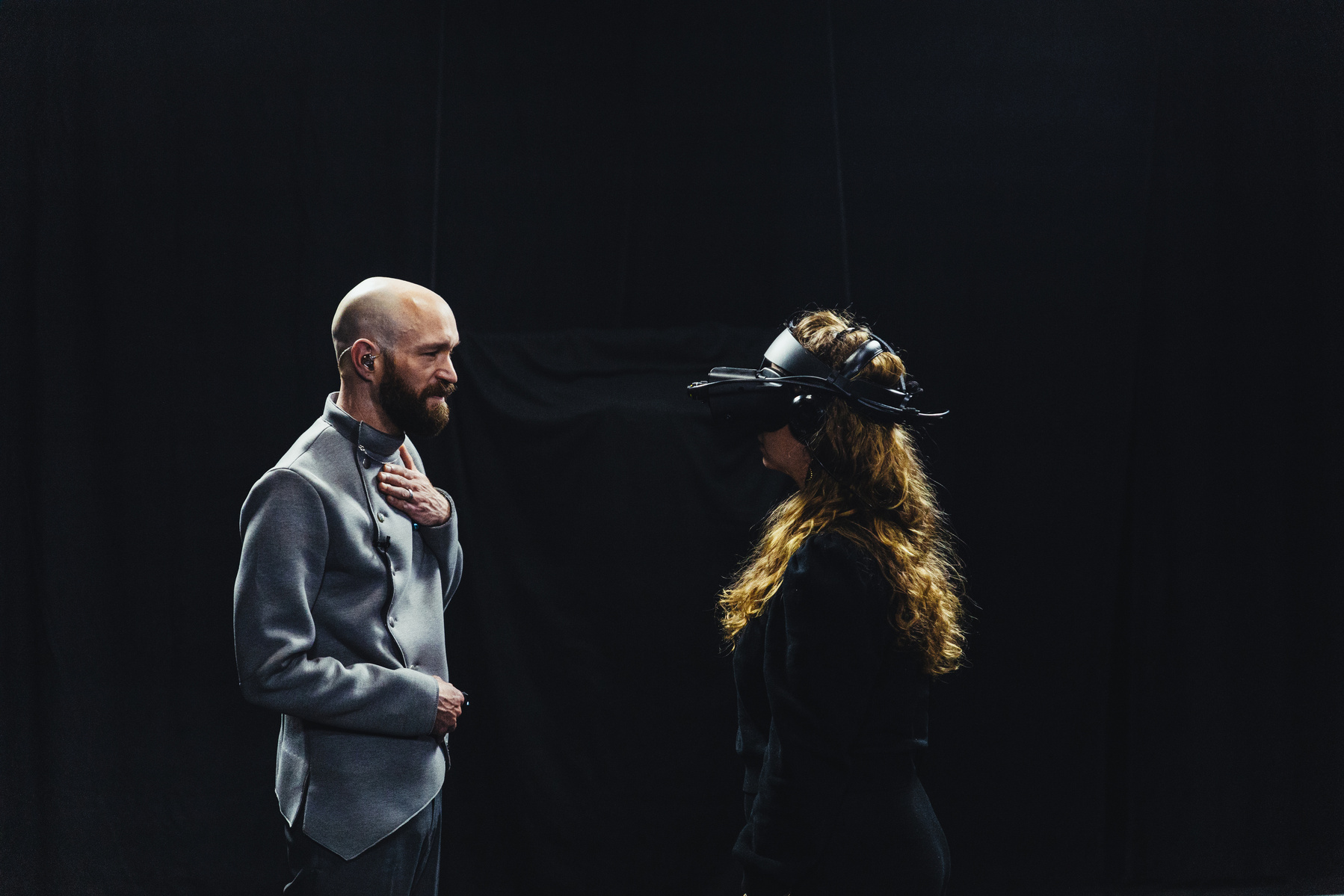 Eastern Front Theatre is presenting the first ever in-person performance of our award-winning production Frequencies June 7-10 2023 as part of their Stages Theatre Festival in Dartmouth, Nova Scotia.
"…so smart and so beautiful it will charm your socks off." Prachi Kamble, The Vancouver Arts Review
"…daringly original and unlike anything I had ever seen." Jordan Pike, Kingston Theatre Alliance

"I'm telling you I miss someone I've never met" proclaims Aaron Collier, creator and performer of HEIST's innovative storytelling show Frequencies. Best described as one part techno concert, one part autobiographical confessional, audiences are swept into a waking dream with Collier and his keyboards, while exploring his deep connection with family. This critically acclaimed and award-winning production (Merritt for Outstanding Indie Production and Original Score 2021) took the country by storm during lockdown through livestream performances and now for the first time ever is shared with in-house audiences!

Frequencies is a mixed reality performance; the audience watches the action onstage as well as on screens - through the eyes of Sylvia Bell wearing a VR headset with a special camera attached, allowing us to see Collier and his keyboards augmented by digital scenography. Directed by Ann-Marie Kerr and with additional writings by Stewart Legere and Francesca Ekwuyasi, Frequencies is "a dazzling technological creation" (Lynn Slotkin).