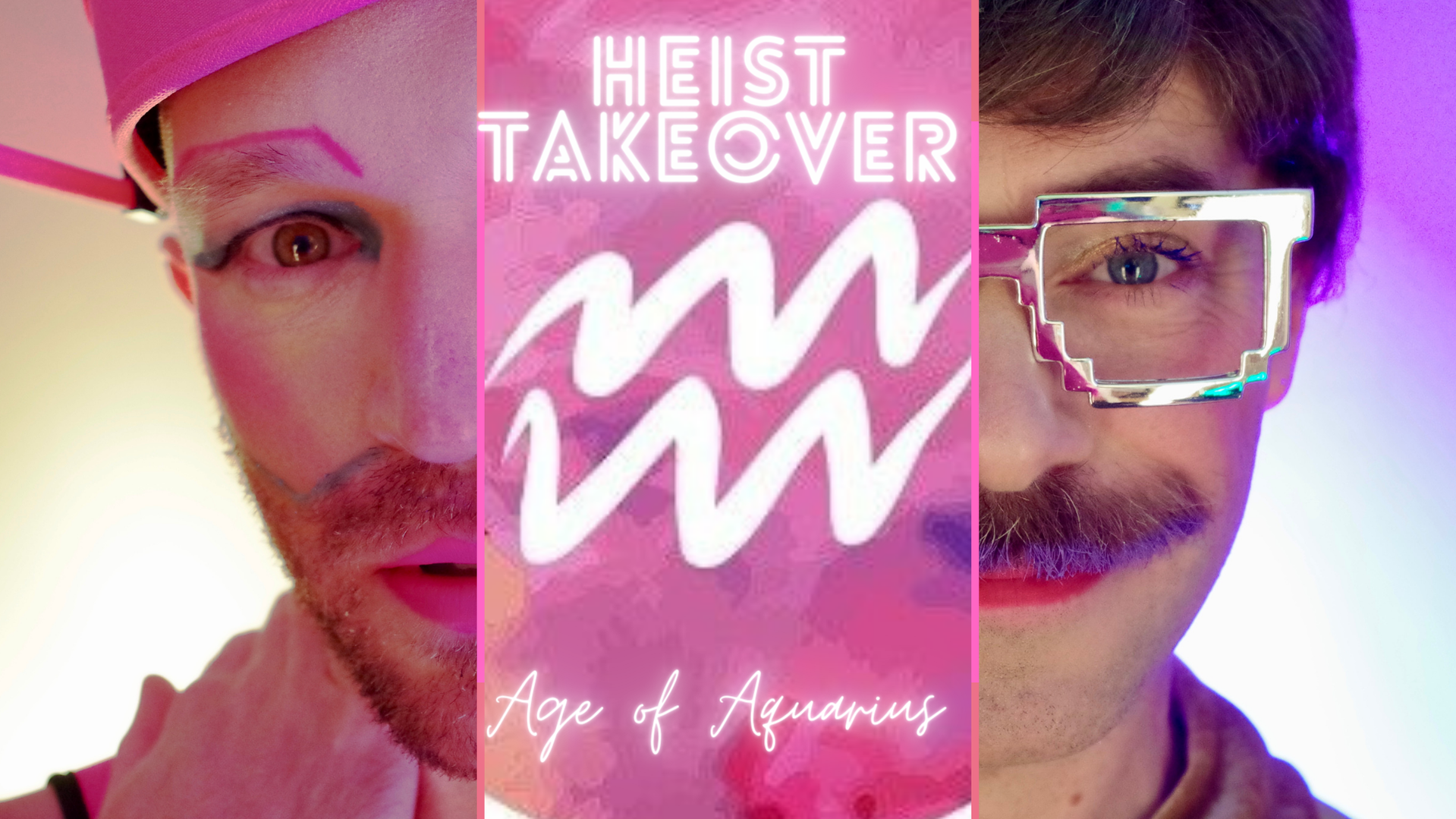 DJ! Drag Performances! Dancing! Lip Sync Roulette! Costumes! Prizes!
Join us for a Takeover Party in a Zoom room and find some Queer community within your distancing!
7:30 PM AST - Special guest DJ set from DJ Douvet! Log on and turn it up, say hello, listen and jam while you get made up and ready or just start the DANCE PARTY
8:30 PM AST - SHOWTIMEThis takeover features performances by: Princess Edward, Abel T. Suckizone, Elle Noir, Chiquita Mere and Manny Dingo!
We will also feature a game of lip sync roulette! Selected participants agree to lip sync a song but the catch is they don't know what the song will be! Unrehearsed unexpected magic!
There will be a prize package for best party outfit! So show us what you got! (we can mail it to you - these sexy gifts make their way across the land!) Costume prize participants are encouraged to post their lewks on Instagram on the day of the party and tag @liveheist #liveheistcostumeprize
Tickets can be purchased at here. You have a choice of ticket price for this event. Your support goes directly to Heist and the artists performing. If you cannot afford to purchase a ticket at this time there are 20 free tickets available. We are grateful for your time and presence! All we ask is that you spread the word about the party.
HEIST is a live art company committed to creating, producing and presenting innovative, genre-bending and queerly playful performances in Halifax and beyond. An important element to our organization is having a clear and strong commitment to diversity within culture, abilities and gender.Special Thanks to Venus Envy for their generous support of Heist and our takeover parties!